Living in a shared flat while doing an internship abroad
Share a flat with other people during your internship abroad
Looking for an flat is one of the most important aspects to take in consideration when you get accepted for an internship abroad, in order to live a positive experience. This is the reason why we are going to show you all the advantages to share a flat during your internship.
One of the reasons why it is convenient to rent a shared apartment is the economic aspect. As expected, the more people share the costs of the rent and the services such as water, electricity, heating and Wi-fi, the lower is the amount to be paid per person.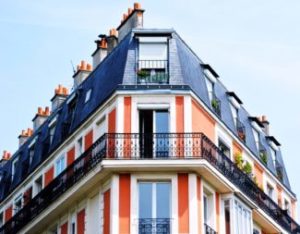 Another option is to rent an individual flat or a studio. Nevertheless, the offer is smaller, making the reseach more difficult and the personal expenses will be significantly higher.
A very important thing to take in consideration, when moving from one city, or a Country, to another, is the ability to meet new people and make friends, in order to live a spectacular experience. Sharing a flat makes it easier and you will have the opportunity to meet people living a similar experience of yours, such as those who are studying or doing a working experience abroad, who are your similar age, etc.
Sharing a flat with other people, will also help you to enter in contact with different cultures, especially in cities as Barcelona or Madrid, where there is a high percentage of international students. This will help you to practice new languages in the everyday life while communicating with your new friends.
Another benefit to share an apartment is to enrich your responsibility and flexibility in sharing some tasks such as the cleaning, the groceries, the planning of activities, and so on.
One of the advantages of renting a shared flat during your internship abroad is the easy access to the different offers, through popular apps. These mobile applications reduce the time spent in looking for your ideal flat, and provide you all the information about the people living already in the apartment, the number of the rooms, the bathrooms, and all the details you want to know about the place.
To conclude, it is important to remember that you will always have the option to change the apartment, once you have settled in the new city. In this way, you will have a previous experience in renting a flat abroad and you will be more sure about the area of the city you like the most and what kind of accommodation you are looking for.